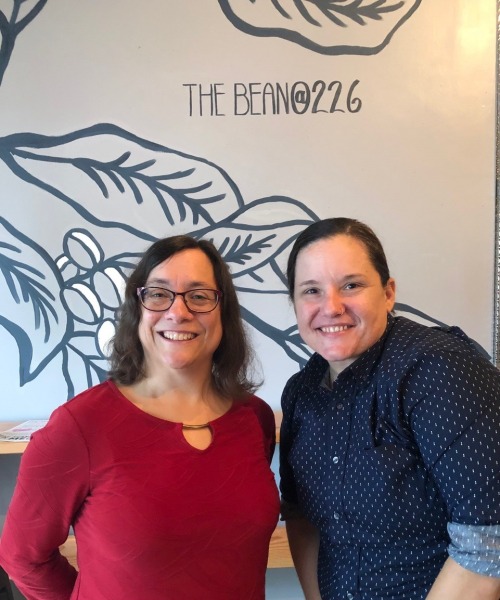 Hosting Connecticut LLC is proud to announce its newest hire, Sara Seagrave. Sara is joining the Hosting Connecticut team as Sales Manager where she will be responsible for building lasting relationships within the small business community of Greater Hartford and beyond.
Before Hosting Connecticut, Sara worked in digital media solutions and advertising for companies such as Gannett, LocallQ, Tenga, Cars.com and the Tribune. This experience has provided her with the knowledge to provide customers with exemplary marketing results. Sara also has broad market insight and an excellent toolkit of resources that helps small businesses and nonprofits expand their digital reach and earn more business.
Sara has prompted business growth and developed key relationships with beneficial influencers via sponsored events and conferences. Most recently, she helped support the cannabis vertical market in Massachusetts.
Sara is a client advocate with a knack for building relationships. She pays attention to detail and brings a creative problem-solving mindset to any project she approaches.
Aside from Sara's professional career at Hosting Connecticut, she enjoys playing the drums and percussion in local bands including the Station based out of Hartford.
Sara is a valuable member of the Hosting Connecticut team where she is already growing our customer base, serving as the key point of contact to guide busy business owners through the process that leads to improved business results.
"Sara came to us at exactly the right time," says Hosting Connecticut Managing Director, Paula Pierce. "She has the skills to build rapport with our existing and potential clients, listen to their needs and help them achieve their digital marketing goals."
Hosting Connecticut is a nineteen-year-old website development company based in Windsor, Connecticut that streamlines digital business, saving small businesses and organizations much needed time and money. You can find more information at HostingCT.com or by calling 860-683-4201.
Friday, October 14, 2022
Powered by WHMCompleteSolution